Dental Bridges in Napanee & Kingston, Ontario
Dental Bridgework - Dentists in Kingston or Napanee

Missing teeth can cause a host of problems including speaking and chewing difficulties, all while making it somewhat embarrassing to smile. If you're looking for an effective and natural-looking way to replace your missing teeth, dental bridgework offers many benefits.

A dental bridge replaces missing teeth by using healthy neighbouring teeth as support. Bridges are durable, natural looking and won't shift around like conventional dentures. They are also semi-permanent, meaning that only your dentist can remove them.
Dental bridges can help:

•    Make it easier to chew
•    Improve your smile
•    Minimize tooth shifting
•    Enhance your bite
•    Restore your face's structure 

To place your dental bridge, you will be required to come in for two dental appointments. The first visit involves a Napanee or Kingston dentist preparing your teeth for the bridge by removing a small amount of enamel from the healthy molars that surround the gap, left by your missing tooth / teeth. This is done to ensure the dental crowns (which will act as "anchors" for your bridge) fits perfectly. Once this is done, your Napanee / Kingston dentist will make an impression of your teeth and send them to a dental lab to fabricate your dental bridge. While your bridge is being made, you'll be placed with a temporary one. 

You'll come into our office again once your permanent bridge is ready. Your Napanee / Kingston Dentist will gently remove your temporary bridge and fit you with your permanent bridge. We will also give you instructions to care for and clean your bridge.

If you would like to find out more information about dental bridges, contact a Dentist at Dr. David Craig & Associates, in Kingston or Napanee.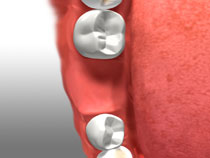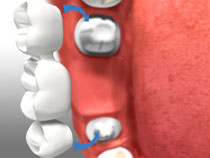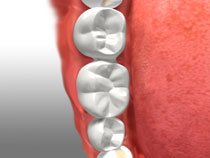 [removed][removed]