Porcelain Veneers in Kingston & Napanee, Ontario
Are you looking for a quick and easy way to enhance your smile? If so, porcelain veneers may offer the answer you're looking for. They can improve your smile in a number of ways, by covering stains, repairing chips and creating more uniformity in a tooth. 

Porcelain Veneers are thin plastic coverings that slide over your teeth. They are highly durable and natural looking. Best of all, they are quick and easy to apply. 

To place your dental veneers, some of your tooth's enamel is gently removed. This allows the veneers to fit perfectly. Impressions of your teeth are then taken and sent to a dental laboratory to fabricate your customized veneers. How customized? The dental lab technicians will use all your available information, including your teeth's unique shade, color and size to construct the perfect veneers for your smile. 

While your veneers are being made, you'll be given temporary ones to wear. These will be taken off once your permanent ones are ready.

Wondering if veneers are right for you? Contact one of our dentist in Kingston or Napanee, to schedule an appointment today.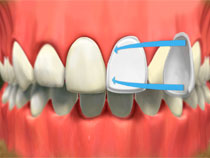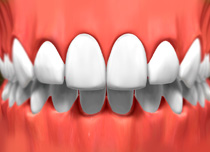 [removed][removed]